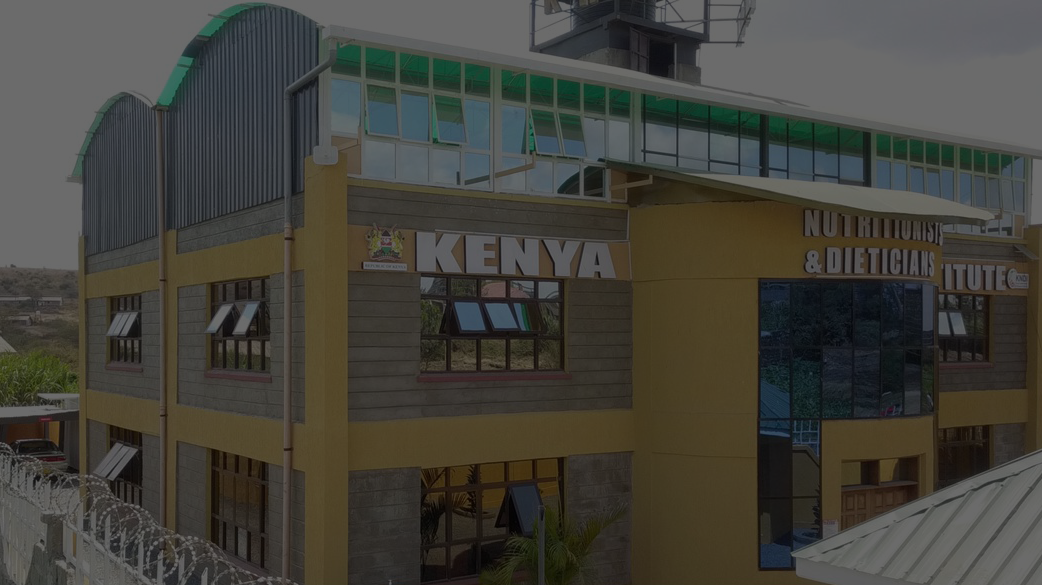 The 3rd
INTERNATIONAL NUTRITION
& DIETETICS
SCIENTIFIC CONFERENCE
BY JND
01
02
03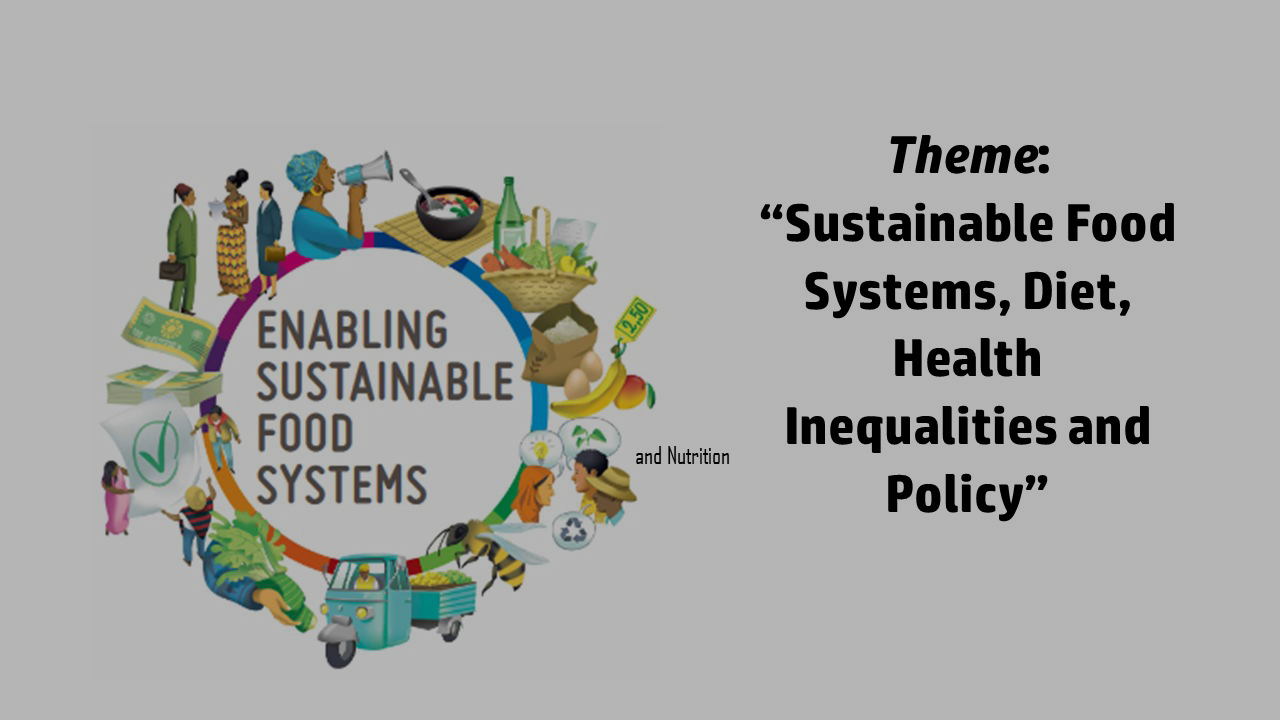 Conference Theme
Sustainable Food
Systems,
Diet, Health
Inequalities
and Policy
01
02
03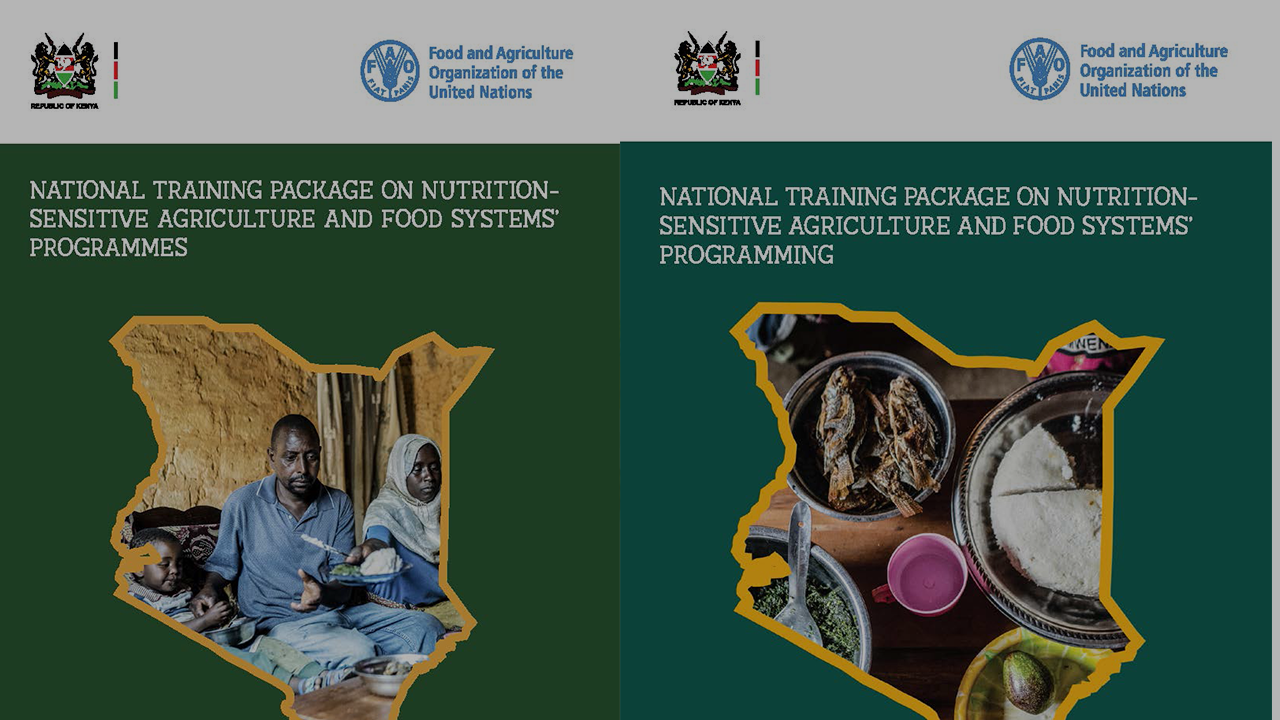 Call for Abstract
for the conference
01
02
03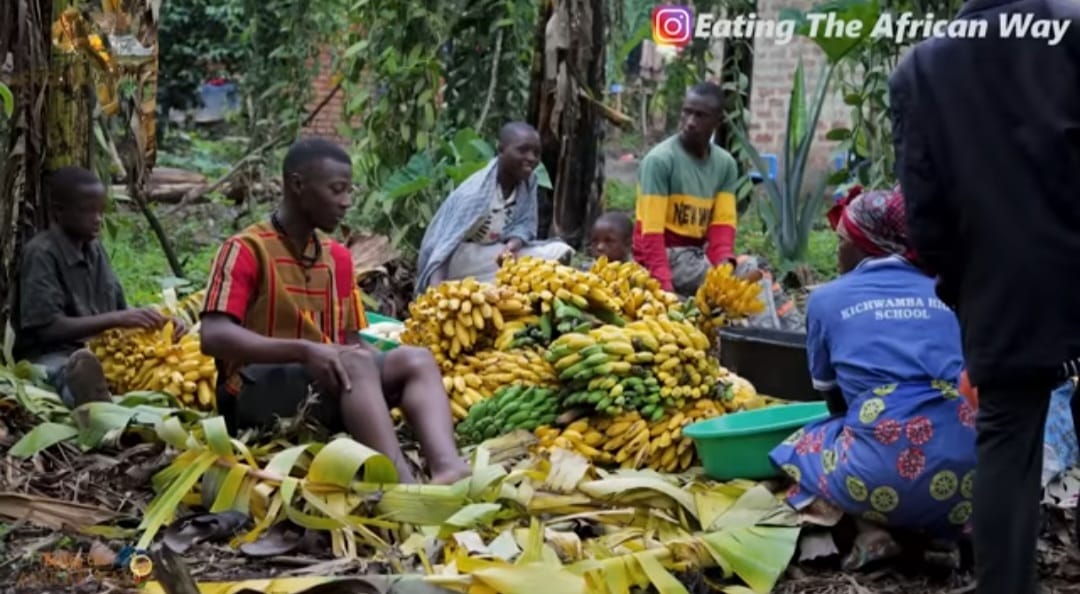 Call for Abstract
for the conference
01
02
03
Organizers
The Journal of Nutrition and Dietetics (JND) Nairobi
Dates
25th to 29th September 2023
Venue
Kenya Nutritionists and Dieticians Office Complex, Mlolongo, Kenya
Mode of Delivery
Both Physical and Virtual Blend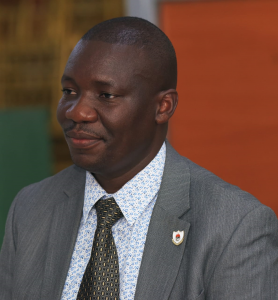 THERE are emerging trends of sustainable food in the global food security and food systems value chain. Malnutrition has become a real issue alongside the lifecycle and this is
more severe on hidden hunger. Insects of varied species have been known as a host of micronutrients such as vitamins, calcium, zinc and iron for human. These categories of organisms are easy to access or multiply as alternative source of protein and micronutrient supply. The use of insects such as termites' crickets and grasshoppers are common in some countries like Kenya, Uganda, Thailand, India and South Africa. This keynote explores insects as alternative
diets with a focus on sustainable food security in the context of access within the global food systems value chain. It is therefore apparent that entomophagy could be the solution to an increasing urgent food-security problem confronting the world. This is evidenced by the fact that already many countries are using insects as alternative food protein and feed sources. However, the current use remains low to replace traditional food sources worldwide. In the near future with good efforts edible insects have strong potential to become a primary source of nutrients.
Dr. Okeyo has over nine 15 years' experience in Public Health and Nutrition research as evidenced by over 56 numerous peer reviewed publications with record from the year 2007 to date. Along with this he has had over 14 years' experience in Nutrition and Health research and Programming support. He is currently supervising a number of postgraduate research projects across four public and private universities in Kenya. He has good skills and knowledge on quantitative techniques in conducting complex health related researches from a multidisciplinary. He has built a wealth of skills in population-based researches at community level through action research consultancy work for a number of international organizations. Okeyo is holder PhD in Community Nutrition and Development and a post-doctoral Master of Science in Public Health. He is an African Doctoral Dissertation Research Fellowship (ADDRF) scholar alumni sponsored for PhD by African Population Health Research Centre and IDRC. Currently, he serves as Chief Executive Officer for the Kenya Nutritionists and Dieticians Institute (KNDI) which regulates the training, practices and research among nutritionists and dieticians' professionals. His has previously worked as head of department for nutrition and health at Maseno University and leading programming, monitoring and evaluation consultancies. He has served in this capacity for 5 years and now in the final 5-year phase after renewal of contract based on observable performance records.  He has had a previous experience with East, Central Southern Africa-Health Community programmes as a consultant for dissemination of model nutrition curricular for Tanzania, Kenya and Uganda where he had an opportunity to interact with NCDs, Food Security and Nutrition programmes. His dream is to facilitate a work environment characterized by good programming, research that informs wider audience through harmonized high-quality sharable publications on nutrition issues at community, national level and regional levels.
Chief Executive Officer,
Kenya Nutritionists & Dieticians Institute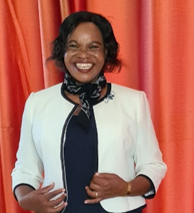 NUTRITION-SENSITIVE agriculture is a food-based approach to agricultural development that puts nutritionally rich foods and dietary diversity at the heart of overcoming undernutrition, overnutrition and micronutrient deficiencies. Agriculture is already the source of most of the food we consume. Yet many people involved in agriculture do not consume enough food or benefit from a healthy diet. Indeed, although 63 per cent of low-income people worldwide work in agriculture – the overwhelming majority of them on small farms – many are at risk of food and nutrition insecurity. Farmers often must make difficult choices between what they consume and what they sell. Though they may grow nutritious crops and raise livestock, many of them sell most of what they produce, with little or nothing left for household consumption. The primary objective of investing in nutrition-sensitive agriculture and food systems is to ensure that acceptable, diverse, nutritious and safe foods, adequate to meet the dietary needs of people of all ages, are available and affordable at all times. This can mean, for example, introducing good practices that enable year-round access to a variety of nutritious food – either by making sure producers have the resources to produce the right foods for a healthy diet, or by equipping markets to sell a variety of nutritious foods at affordable prices. Empowering women and the impact of agriculture on women's income is considered significant to nutrition security in households. Classical elements of food and nutrition security are income generation, increasing production, reducing post-harvest loses. Health aspects seen as most relevant in the context of nutrition-sensitive agriculture are; food-associated diseases, water pollution, and health hazards due to the use of chemicals. Of the three pillars of the modified UNICEF model, care has been considered by some studies to be significantly less in the context of nutrition-sensitive agriculture than food security or health.
Evayline Nkirigacha- Miriti completed her PhD from the University of Nairobi Kenya. She is the Chairman of the Department of Foods, Nutrition and Dietetics at Pwani University and also the President of Council of Kenya Nutrition and Dietetics Institute in Kenya. She is a member of the Board of Quality Assurance in Pwani University.  She is a member of Association of African Universities. Her work has been published in various peer reviewed journals, including recent publication on risk factors for cardiovascular disease and she has presented in different conferences, including being a guest speaker and a guest lecturer at Seinäjoki University of Applied Sciences in Finland. She has been a keynote speaker at a conference of International Journal of Nutrition and Dietetics Nairobi and most currently presented in an International Nanotechnology conference in Dubai. She is member of editorial Board of International Journal of Nutrition Dietetics and reviewer of several reputed international journals. She is the Chairperson of Pwani University chapter coordinating collaboration of six Universities in Kenya and Bayero University, Kano State Nigeria. She is a professional member of Kenya Nutritionists & Dieticians Institute (KNDI) and the Kenya Society of Agricultural Professionals (KESAP). She is focused on creation of sustainable farm to fork practices and is an ambassador of African green leafy vegetables. She Promotes improvement of nutrition & food security using multi-storey gardens, hanging gardens, and open gardens with various vegetables. She is a consultant of Farmer Field Schools as a master trainer.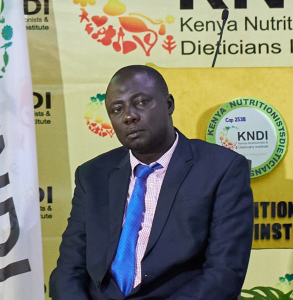 SICKLE CELL disease is the most common severe monogenic disorder in humans. In Africa, 50–90% of children born with sickle cell disease die before they reach their fifth birthday. A cure for sickle cell anemia (SCA) is not available to all who have inherited this devastating genetically inherited disease. However, increasing knowledge that nutritional imbalances are fundamental to the severity of the disease, has produced interest in promoting dietary and nutrition intervention for treating these patients. This review seeks to emphasize the understanding that both children and adults with sickle cell disease require much higher energy and protein consumption (more macronutrient intake) than healthy individuals and tend to suffer from under nutrition if energy intake is consistently low. Shortages may also exist for micronutrients, e.g., Glutathione, which has both anti-inflammatory and anti-oxidant properties. Both chronic inflammation and oxidative stress are central issues for increased sickle cell disease severity. In conclusion, dedicating more effort and resources to establishing recommended dietary reference intakes (DRIs)/recommended dietary allowances (RDAs) for SCA patients is essential, and nutritional intervention should be integrated as an important treatment in tandem with standard practice
Prof. Gordon Nguka (PhD) holds a Dip in Clinical Medicine and Surgery, Bsc. Foods Nutrition and Dietetics from Egerton University, Msc. Clinical Nutrition and Pediatric epidemiology, McGill University in Montreal Canada, PhD in Medical Dietetics and Pediatric Physiology and a Post doctorate in Randomized Control Clinical trials of Nutrients and Food products from Emory University, Atlanta Georgia and   is serving as an Associate Professor in clinical nutrition and Dietetics in the department of Nutritional Science and Director Open, Distance and E-Learning of Masinde Muliro University of Science and Technology (MMUST). He is also a registered consultant in Kenya in the Area of Clinical Nutrition and Dietetics. From November 2018 was elected the chairman and President of the African Nutritional Sciences Research Consortium (ANSRC) for a Five-year term. From September 2018 was elected by Nutrition and Dietetics academic representative Public and private Universities to represent them in KNDI council as per cap 253B of the Laws of Kenya and Now Chairing The accreditation committee of the Kenya Nutritionists and Dieticians Institute (KNDI).
Associate Professor in Clinical Nutrition and Dietetics,
Director Open, Distance and E-learning,
Masinde Muliro University of Science and Technology (MMUST)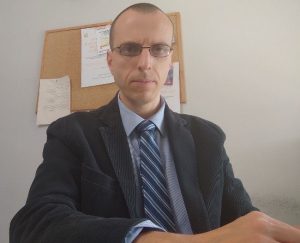 IT is not possible to discuss the present and future of the Kenyan diet without reconsidering the country's social and gastronomic history. Colonization not only affected the country's economic trajectory but also imposed new and foreign gastronomic models based on Franco-British cuisine. The few cookbooks published in the years following independence reflect a culinary hegemony of Western products, rooted in the use of non-indigenous plants and a higher quantity of meat. In the following decades, this gastronomic hegemony continued, leading to the introduction of new ultra-processed products as well as new urban foodways. In this context, traditional practices and products were marginalized and almost forgotten.
However, in the past decade, a new attitude toward food has emerged—an understanding aimed at promoting a more sustainable, healthy, and resilient diet. This new understanding has sparked a silent revolution that reconsiders the potential of traditional products and foodways, relaunching them and opening new opportunities for the country's rural and dietary development. Drawing on the work conducted for the making of the Slow Food's Ark of Taste in Kenya (2018) and its anticipated second edition (2024), this paper will explore these trajectories and illustrate the emerging scenario regarding the Kenyan diet and the revival of traditional gastronomic products.
Prof. Michele Filippo Fontefrancesco is an Assistant Professor of Cultural Anthropology at the University of Gastronomic Sciences. He is also a fellow of the Department of Anthropology at Durham University (UK) and an Associate Fellow of the City Diplomacy Lab at Columbia Global Centers in Paris (France). Prof. Fontefrancesco holds a Bachelor of Arts in History (2005) and a Master of Arts in Italian Language and Culture (2007) from the University of Eastern Piedmont, Italy. He continued his education in Poland, USA, and the UK. In 2013, he completed his doctoral thesis titled "Crisis in the city of gold: Emplacement, industry, and economic downturn in Valenza, Italy" at Durham University, UK. His PhD study focused on "The impact of the 2008 global economic crisis on the development of artisanship in Italy." Since the mid-2000s, Prof. Fontefrancesco's research has primarily focused on local development, with particular attention to entrepreneurship, sustainable development, and the construction of local know-how. In recent years, his active research in Southern Europe (Italy) and East Africa (Kenya) has centered around the role of food tourism in the development of rural areas and the processes related to the discovery and utilization of food heritage for tourism development. His research in Kenya has been published in international journals such as Frontiers in Sustainable Food Systems, the International Journal of Gastronomy and Food Sciences, and the Journal of Ethnobiology and Ethnomedicine.
Piazza Vittorio Emanuele, 9
fraz. Pollenzo – 12042 Bra (Cn)
University of Gastronomic Sciences-Pollenzo
Email: m.fontefrancesco@unisg.it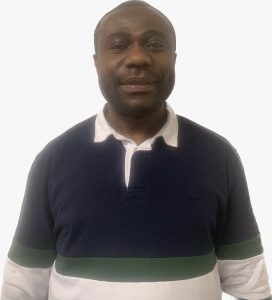 The scale of the current global hunger and malnutrition crisis is enormous. World Food Programme estimates – from 79 of the countries where it works (and where data is available) – that more than 345 million people face high levels of food insecurity in 2023. That is more than double the number in 2020. In 2022 Global Hunger Index, Kenya ranks 94th out of the 121 countries with a score of 23.5, a level of hunger that is categorized as serious. Malnutrition remains unacceptably high, with 29 percent of children in rural areas and 20 percent of those living in cities stunted. Recognizing the multifaceted nature of food security and nutrition, an intervention option should be implemented together with the other intervention options, for larger impact on food security and nutrition.
Paul Eme is currently a Project Officer for Food Standards Australia New Zealand for the next 12 months. Prior to taking this role, Paul was the Senior Adviser Research and Evaluation, Ministry for Primary Industries (MPI), New Zealand for 2 years. He was part of team that provided oversight and approval of all the social research with external respondents conducted by the different branches of MPI to minimize reputational risks, wasting people's time and MPI's resources, and protect data security or privacy risks due to a lack of consideration from data safety and access. He has also worked for New Zealand Food Safety for 13 months where he evaluated the systematic review submitted by food companies as part of dossier for a self-substantiated health claim of their food products. The evaluation includes assessing methodological quality and applicability of studies using quality appraisal tools; and making an overall decision on the consistency of association across all the high-quality studies based on strength of association, temporality and consistency of results. This workstream contributed to several objectives of the Fit for a Better World- accelerating New Zealand economic potential. Paul has a PhD in Public Health from Massey University, New Zealand. He has more than 40 publications to his credit and serves as a Reviewer for several international high-impact factor journals.
Senior Adviser, Research & Evaluation, MPI
PO BOX 2526, Wellington 6140,
New Zealand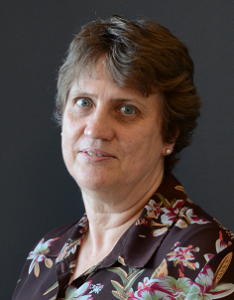 School nutrition programmes are part of the sustainable food value chain.  However, as it is seen as a matter for education, these programmes are not always part of the coordinated production and value-adding activities of the chain.  Although these programmes have been highlighted as an important intervention to support childhood nutrition, the implementation and maintenance of the programmes are complex and costly.  It should therefore be manged well to contribute to the sustainable food value chain.
The purpose of this address is to identify what is known about the influence of various system factors on the implementation of school nutrition programmes internationally, but specifically in Kenya and South Africa and discuss possible solutions.
The World Health Organization found that food value chain challenges in school meal programmes worldwide, but especially in developing countries, not only include financial constraints, but also poor infrastructure, poor control and monitoring of programmes, poor sanitation and lack of capacity and resources of small-scale farmers to ensure steady provision of food for the programmes.  In Kenya, six key areas of concern for school meals provision were identified, including some that are directly link to the food value chain, namely lack of financial sources for school meals, poor governance and management structures, poor support for food procurers and smallholder farmers to provide suitable and diverse production for school meals, poor infrastructure and environmental safety problems in schools.   Similar challenges were found in South Africa, with late payment of food-suppliers and inadequate training of food-handlers that affect the quality and quantity of the meals, as important contributors.
Widespread hunger and malnutrition amongst children can have a lasting effect on their wellbeing and economic contribution to the country.  While school nutrition programmes can help to support childhood nutrition, strategies to include these programmes as part of a sustainable, value adding link in the food value chain, should not be left to education only, but should be addressed from all sectors in the food value chain to overcome persistent challenges
Annelie Gresse was born on 5 December 1959 in Namibia and matriculated in 1977 in Stellenbosch, South Africa, after which she obtained a BSc Home Economics (Ed) degree, Cum Laude and a BSc Hons Home Economics as the University of Stellenbosch in 1982.  She obtained a MSc Home Economics at the University of the Free State in 1988 and a DSc (Dietetics) at North-West University in 1991.  Her research area was the glycaemic index and type 2 Diabetes Mellitus.  She passed the examination of the Professional Board for Dietetics for registration as dietitian with the SAMDC (now HPCSA) during 1988.  In addition, she has done numerous short courses. She started her career at the University of the Free State in 1982 – 1985 as lecturer in the Department of Home Economics.  After two years a Senior Nutritionist in the National Department of Health, she joined the Technikon Northern Transvaal, worked for four years and MEDUNSA and then the Technikon Northern Gauteng, with an additional part-time appointment at North-West University.  From 1999 she was a consultant for a restaurant group, after whish she started a hotel school for Stenden University (The Netherlands) in South Africa in 2001.  She then assisted with the development of a hotel school in Stellenbosch from 2008 and since 2012 she is the Head of Department of the Department of Human Nutrition and Dietetics at Nelson Mandela University, Port Elizabeth, South Africa. She is a member of various professional associations, member on the Dietetics and Nutrition Board of the Health Profession Council of South Africa and an honorary member of the Kenya Nutrition and Dietetics Institute in Nairobi. She is also a member of the curriculum development group for Dietetics and Nutrition of the Council for Higher Education.   Since 1985 she was involved in more than 40 major research projects and published 17 articles in accredited journals and many more manuals, conference abstract and articles in non-accredited journals and presented at 67 conference or workshops.
Nelson Mandela University,
P.O. Box 77000,
Gqeberha, 6031, South Africa
About KNDI
Kenya Nutritionists and Dieticians Institute (Nutritionists and Dieticians Act 18, 2007) is established under (Cap 253B) as a state corporation regulatory authority on matters related to Nutrition and Dietetics in Kenya. Under section 6(e) of the Act, the institute is to research and provide public education on Nutrition and Dietetics issues in Kenya and beyond. This core function now delegated to ATRI PLC which currently hosts the Journal of Nutrition and Dietetics and has obligations to partner with various research institutions and scientists globally.
About KNDI's ATRI Centre for Excellence in Research, Innovation and Publication
The programme enables ATRI-PLC and by extension KNDI to respond proactively to nutrition challenges of the coming millennium by engaging in priority area researches either actively or through training institutions and such bodies that deal on matters related to nutrition and dietetics in Kenya. The research policy to guide this process seeks to provide a framework for the undertaking of nutrition research by nutrition and dietetics scientists both in academia and programming areas. The overall goal is to strengthen nutrition research done in training institutions in Kenya and beyond. This core function is being achieved through a platform where researchers from different parts of the world share their latest research outputs that would drive the agenda for nutrition education in order to spearhead the dissemination of innovative scientific knowledge in the field of Nutrition and Dietetics.
Food Systems and Nutrition in Population Health
This conference comes at a very critical time. The Global Nutrition Report 2022, while discussing Food Systems and Nutrition Equity, highlights that;
"Imbalances in food systems are major drivers of dietary and Nutrition inequities, and they can restrict access to healthy diets or promote low-quality diets. Therefore, there is a need for food systems to: go beyond a narrow focus on energy intake; reduce the dominance of cereal production (maize, rice and wheat); and increase the availability of healthy foods such as fruits and vegetables, nuts and whole grains. The food environment, where consumers make decisions about what to eat, is inequitable for many in terms of physical access, affordability, targeting of advertising and marketing and quality of foods. Thus, the interconnected causes of inequities in food systems require an integrated response at global, national and local levels, bringing together the capacity of multiple sectors. An equity-sensitive approach to food systems that delivers healthy diets would seek to reduce inequities and directly address food availability, accessibility and price in local food environments. Addressing inequities within food systems is ultimately about addressing power imbalances amplifying the voice of those excluded, and holding the powerful to account." An in-depth systematic review by (Løvhaug et al., 2022) on the potential of food environment policies to reduce socioeconomic inequalities in diets and improve healthy diets among lower socioeconomic groups reveals that food taxation may reduce socioeconomic inequalities in diets. However, for all other policy areas, the evidence base was poor. Current research largely fails to provide good quality evidence on the impacts of food environment policies on socioeconomic inequalities in diets. Research to fill this knowledge gap is urgently needed.
Themes and Sub-themes of 3rd international conference in the Series
The Theme of this conference is "SUSTAINABLE FOOD SYSTEMS, DIET, HEALTH INEQUALITIES AND POLICY" The Theme will be discussed under the following sub-themes and symposiums:
1. Food Systems in Sustainable Development
2. Maternal, Infant and Young Child Nutrition and Health Policy
3. Insect-based Diet/Entomophagy, Food Security and Policy
4. Waste Management, Diet and Policy
5. Food systems, Diets and Healthy Lifestyle
6. Technological Approaches in The Food Systems
7. Agricultural Practices and Food Systems Value Chain
8. Indigenous Knowledge and Plant-Based Diet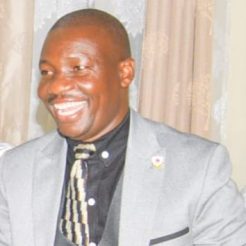 Dr. David Omondi Okeyo
Chief Editor, JND
P
URPOSE, OBJECTIVES AND OUTPUT

The following objectives shall guide this conference
1. Identify key research and knowledge gaps in food systems and nutrition.
2. Inspire global and regional research that will lead to peer-reviewed publications and scientific reports, co-designed and co-produced knowledge leading to effective and inclusive nutrition and dietetics practices.
3. Stimulate new areas of research in Nutrition, dietetics and food systems.
4. Discuss global and regional nutrition and dietetics agenda and develop policy briefs to inform nutrition action plans and scale up the nutrition movement.
5. Create a platform for technical expertise and professionals to build a framework for developing wellness centres as first-line preventive mechanisms.
6. Initiate global, regional and local collaborations and networking among scientists to push the roles of food systems in population health.

The following are the expected outputs for this conference:
1. A wide collection of scientific research shared from different sub-themes of the conference with a focus on food systems, sustainable development and population health.
2.High-quality manuscripts and abstracts peer-reviewed and published in the Journal of Nutrition and Dietetics.
3.Evidence-based policy briefs developed from several research findings and proceedings to inform policymakers on food systems and population health.
4.Collaborative networks created to move the health, nutrition and dietetics agenda forward.
The conference shall have four pre-conference workshops under the highlighted areas below, and persons who would like to host the workshops are invited to submit a 350 words Abstract with the workshop details and the participants' learning objectives. One or more persons can run a workshop; therefore, the persons running the workshops should be included as part of the submission. The workshops will be held between the 25th and 26th of September, 2023. Each workshop will run in a classroom and on completion of the conference, each participant will receive a certificate.
Nutrition and the Human Gut Microbiome
Translating Nutrition Research to Policy and Practice.
Nutrition Sensitive Agriculture
The conference targets three areas of panel discussions as follows:
Position of food industry in food systems and ethical foods supply
Politics and Genetically Modified foods
Social Marketing and Technology contributions on Food Systems and Ethics
Investment in Nutrition and food systems to Curb Malnutrition
Cpd
Points Award During The Conference
The conference will be an opportunity to ensure that nutritionists and dieticians are kept abreast of the new developments in preventive as well as curative services and will enable professionals to earn CPD points as per https://www.kndi.institute/notices/kndi_cpd_notice.pdf

Individual Conference Participation Fee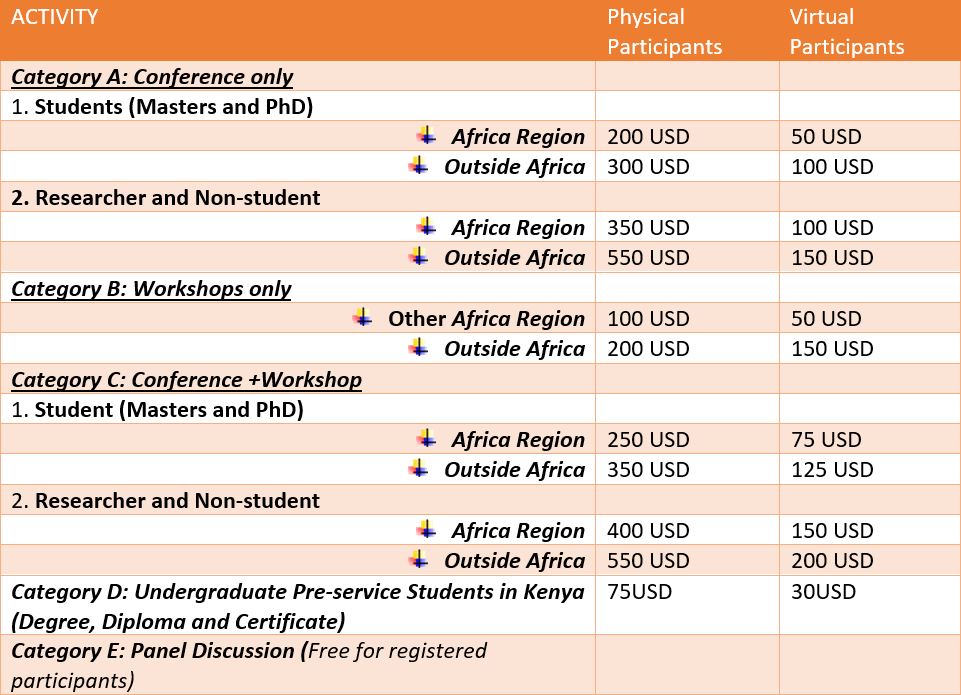 Advertisement and Exhibition Fee